Control Your Post's Displays
Customize the columns, posts per page, image position, and more for complete design freedom.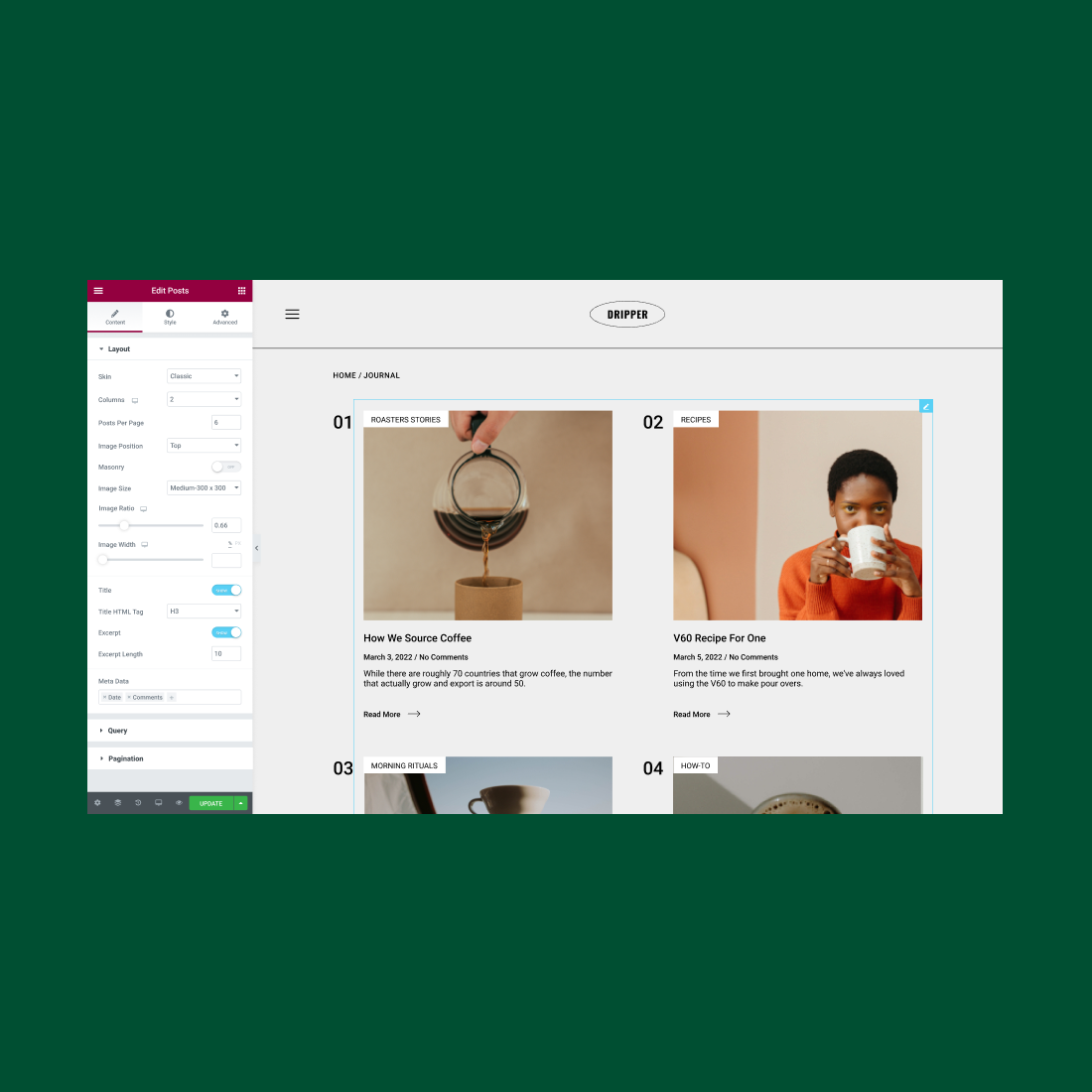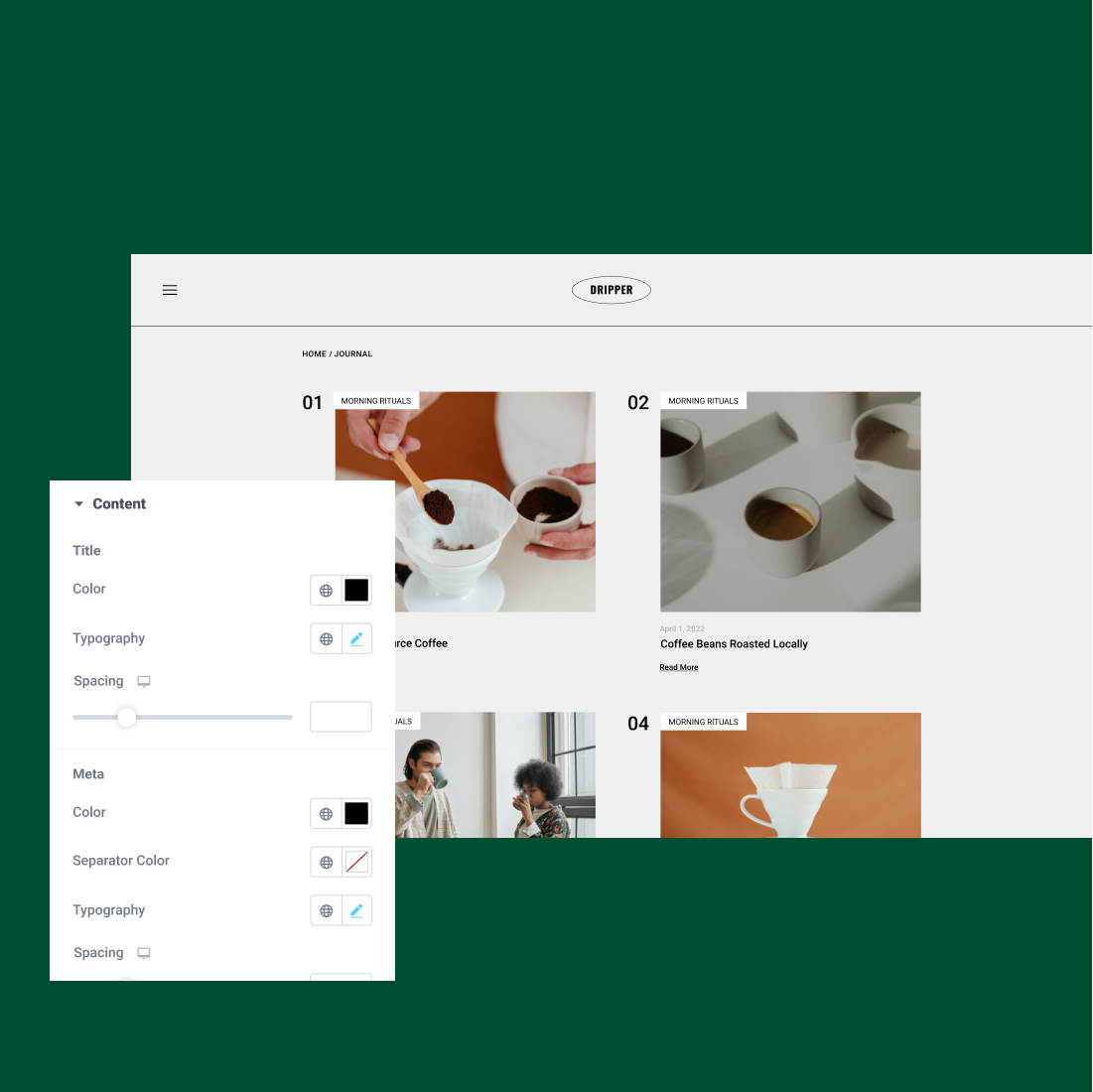 Match Posts to Your Website's Design
Choose the styling, colors, typography, spacing, and overall appearance of your posts
Choose the Content That's Included
Decide which content to include or exclude based on criteria like author, date, term, and more.
Get Inspired by Must-Click Posts
Explore exceptionally designed websites that highlight their posts in beautiful ways that viewers can't resist.
Learn How to Design Posts That Stand Out on Your Page
Master the Posts widget to create a blog page that displays custom post types in various layouts that highlight the content perfectly.
Explore Other Widgets
Take your website to the next level using Pro's powerful widgets.