What Is an Accounting Website?
An accounting website is a type of business website that aims to promote an accountant or an accountancy firm. It provides information about the accountant or firm and its services. The accounting website often takes a more reserved approach when it comes to colors, often choosing less vibrant colors and usually no more than three colors.
It also follows a mixed approach of a one-page website and a multi-page website. The accounting website, like the lawyer website, has a long home page, divided into sections that often include limited information about the firm, its services, and some success metrics.
How to Create an Accounting Website — Step-by-Step
Get ready to create your accounting website by creating a WordPress account and getting a hosting service.
Accounting Website Builder
In order to improve your accounting website building experience with features like a simple drag and drop, a visual editor and numerous widgets, be sure to use a great accounting website builder like Elementor.
Accounting Website Templates
Creating an accounting website shouldn't be difficult, especially when you can use numerous accounting WordPress website templates, some of which are free.
The Structure of an Accounting Site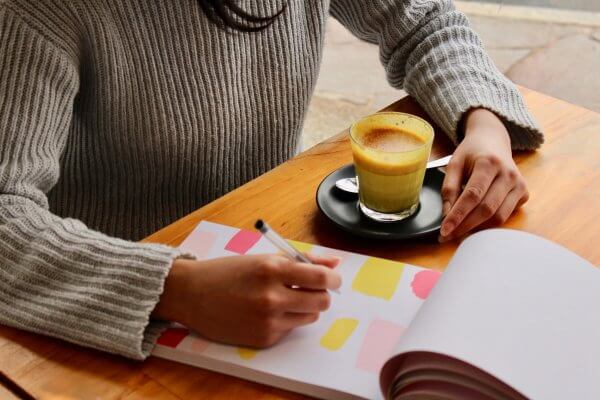 Accounting Website Homepage
The homepage is usually 4-5 sections long and includes limited information about the company, some success metrics, and testimonials.
The first section shows a large image with the companies name. You could add metrics in this section, but these would weaken the desired focused effect of the image and the name. Usually, the next section has some metrics presented in an animated way to show growth. These could be anything from the number of clients, satisfied clients, etc. The next sections include information about the accountants if it's a firm, and testimonials.
The use of a large header and footer is highly encouraged for the accounting website. In addition to providing an excellent navigational experience, they are an excellent place to put contact forms and popups.
About
The about page is important for the accounting website. It provides the user with relevant information about the company, the people and appropriate certificates.
Services
The services page is one of the more important pages on an accounting website. It should list all the services that the firm (or individual) offers. Make sure to add as much detail as possible here.
Case Studies
Case studies, along with other trust evoking elements should be used to increase the firm's reliability. Emphasize on how you've changed somebody's life for the better with your exceptional service.
Blog
A blog is something that we recommend, but we understand that not many people can keep it up and running. The blog's purpose, apart from providing useful information, is to generate interest in the website and to rank better on search engine results, through well-calibrated SEO.
Contacts
Regardless of whether you add your contact information on the homepage, the header, footer, or in a popup, there must be a separate contacts page for quick access.
Mobile Responsiveness
A person looking for an accountant or an accountancy firm may do so through a mobile device. To that end, the website must be optimized for mobile devices. Images sizes, spaces, text and more elements have to be taken into consideration when optimizing the website for mobile devices. The user's experience should be a top priority.
Tips for Building an Accounting Website
Use animation for the metrics
Elementor's counter widget is a great way to add some movement to the website and make something a little boring stand out.
Use popups
Popups are a great way to grab the users' attention and to funnel them to a specific call to action button. If don't correctly, they are a great source of lead generation.
Use forms
Forms, whether in the header, footer, through a link or a popup, are a necessary element for lead generation. They are great for email marketing and make it easy to contact potential clients.
Accounting Website Examples
Creating an Accounting Site in WordPress
Creating an accounting website is a straight forward task and with the right tools, it's made extremely easy to do. The accounting website falls under the category of business websites and is not unlike the lawyer website in terms of design and the color palette. Its main purpose is to provide information about the company and its services. It can, additionally, provide information about other, accounting-related news, and services like a blog or a tax calculator.