Setting a domain as primary means that visitors going to your website using the URL you had before, will now be redirected to this domain. Visitors can still reach your site on any of your connected domains, including the default one, but the primary domain is the one that will be displayed in the browser's address bar.
Setting a domain as primary will also improve your website's SEO.
Before making a custom domain your primary domain for your Elementor Hosted website, it is necessary to connect the custom domain to your website.
Set a domain as primary
To set your domain as the primary destination for visitors: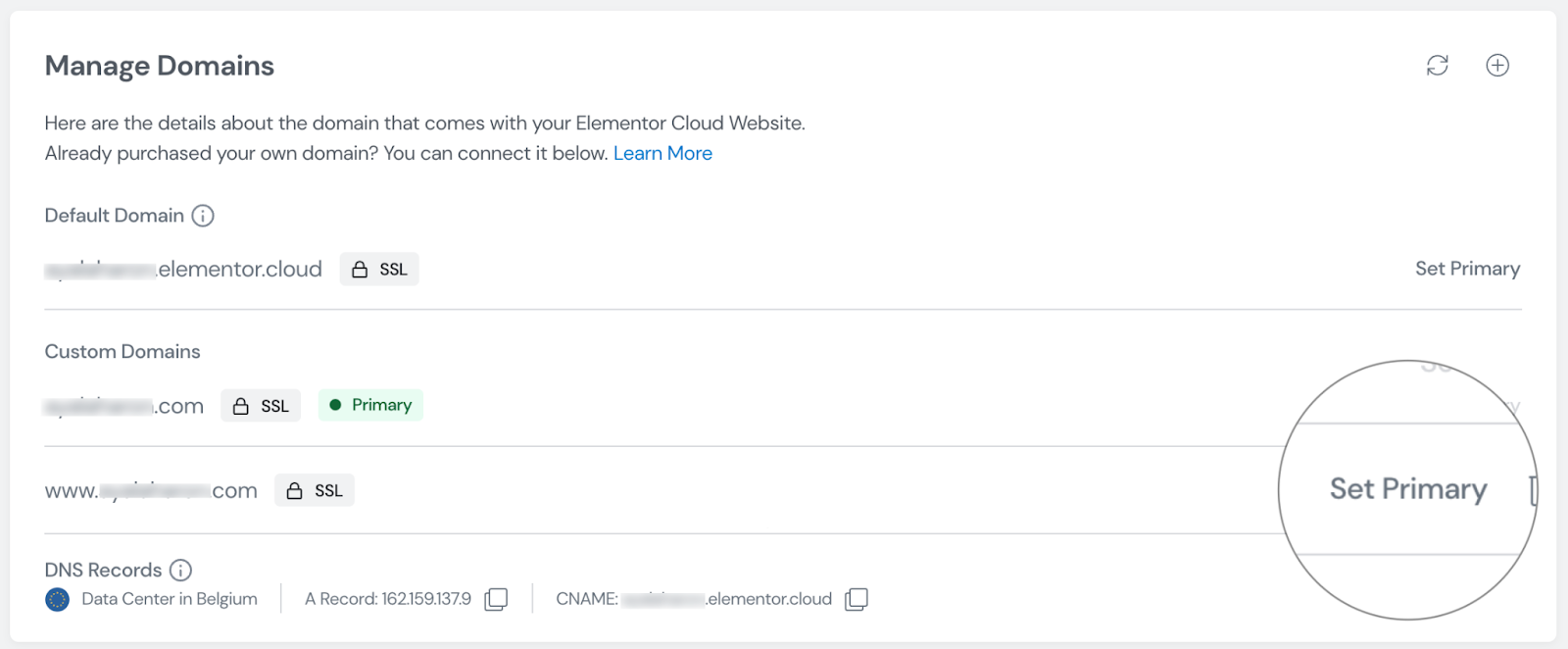 Click on the Set Primary button beside your custom domain name.

Confirm the action on the popup that appears by clicking Set Primary.
The process will be completed in a few minutes, you will receive an email once ready
Remove a primary domain
To remove a primary domain:
Set either the default domain name or any other connected domain as primary.

Click the 🗑 icon and confirm the action to remove it.