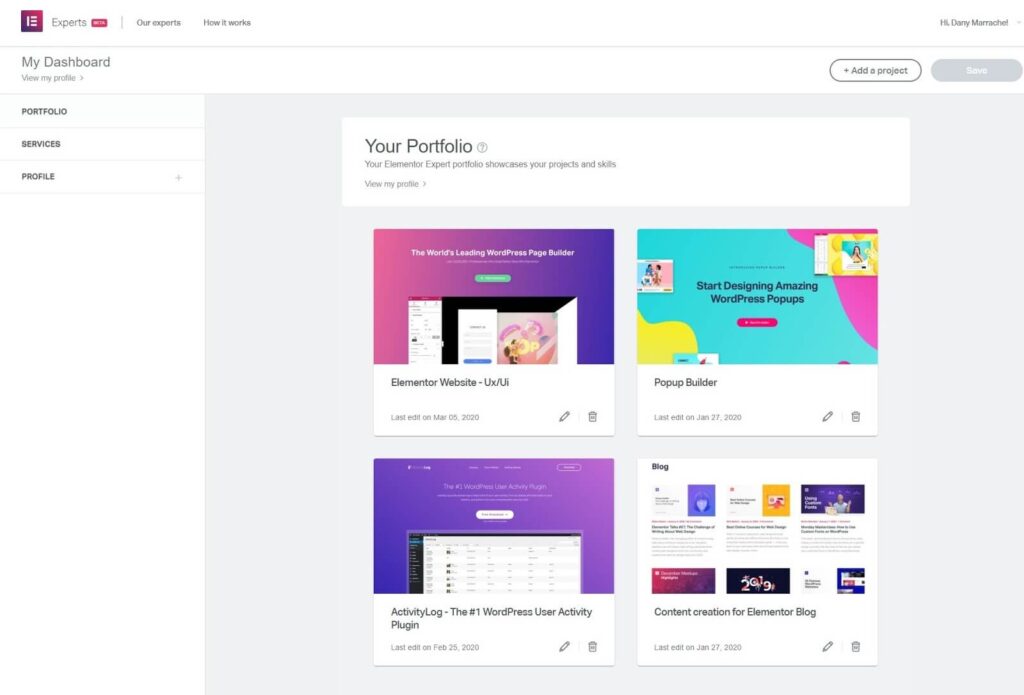 The Portfolio dashboard displays thumbnails of each of your projects.
Click the pencil icon at the bottom right corner of any project to edit the project details
Click the trash icon to delete the project from your portfolio
Click the Add a Project button in the top right corner of the page to add a new project to your portfolio
Drag and drop the project thumbnails to reorder the projects as desired.
Tip: Keep your profile fresh and updated. Click the Add a project button in the header at any time to add a new project to your profile.