When completing a form on your website you may experience the following error message: "x" error.
This error can appear when some field(s) id(s) are empty
Please open the settings for your form, select each field, and then switch to the Advanced tab. If you notice that the ID option is blank, please try typing in a value (this must be a unique ID value that isn't used anywhere else inside the form).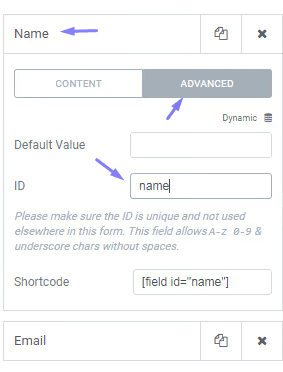 Tip: Always consult the Form Submissions logs to understand any delivery issues.