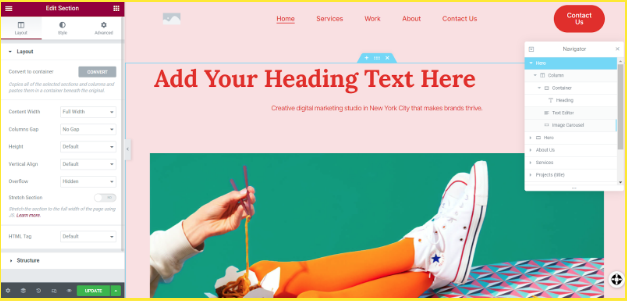 By using the Convert to Container option, you can quickly convert any existing section from your design or from the Template Library into a container element. This will save you valuable time as you migrate to containers.
Although containers are currently a stable experimental feature in Elementor, providing you with the ability to group and layout items more effectively. Once created, you can also save them as container templates that can be used repeatedly throughout your website to save you time during the creation process or when changes are required. You also can nest containers inside containers to create complex templates with ease.
Note: While you can convert a page using sections and columns to containers, this is a one-way process. You cannot convert a container page to work with sections and columns.
Converting to containers
In earlier versions of Elementor, Flexbox Containers were either unavailable or not used by default so you may need to activate them. If you don't see the Convert Option mentioned in the next section, you'll need to activate containers before you can use them. To do so:
Navigate to the WordPress Dashboard to enable or disable Containers.
Go to the Elementor tab.
Navigate to Settings.
Select the Experiments tab.
Go to Flexbox Containers in the main window.
Select Active from the dropdown menu.

Converting sections to containers
To convert sections of your website to Containers:
Select the section you want to convert.
Click the Edit Section.
Select Convert in the Edit Section menu.
Navigate to the bottom of the menu and select Update.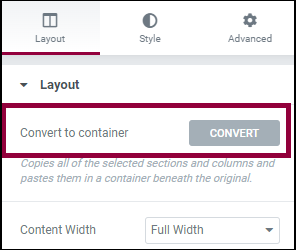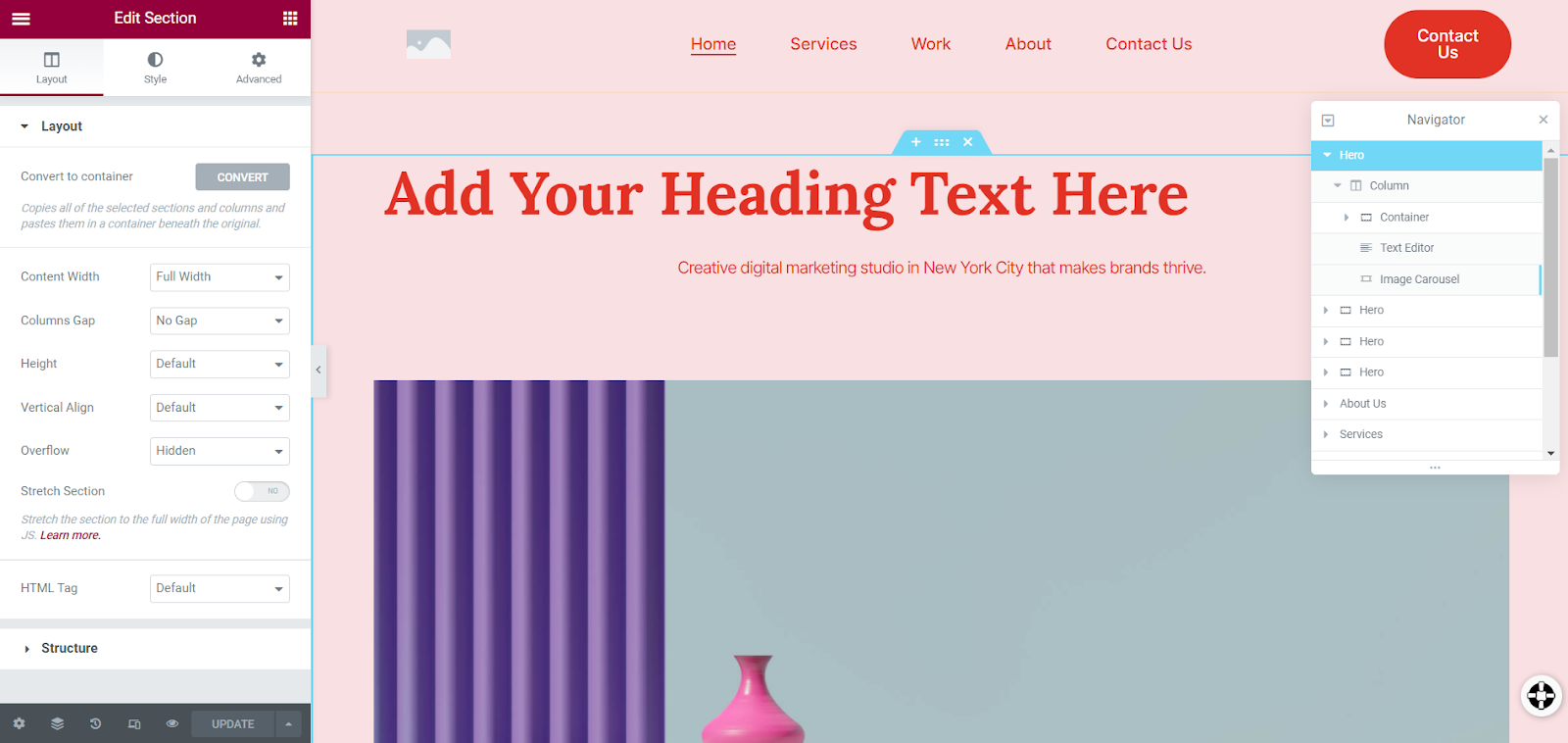 Final words
In this article, we've covered how you can convert existing sections into Flexbox Containers. Next, you may want to check out how to edit the size and function of each container to fully understand how containers work.
To get the most out of Elementor, check out the Elementor Academy for more helpful learning resources. If you come across any issues or need help, please contact our Support Center.