In celebration of our 6th birthday, we are giving you a taste of the mood here at Elementor by offering you a vibrant selection of icons, stickers, and illustrations made by our talented designers.
This birthday web design pack includes a variety of icons from a popping champagne bottle, and a polaroid camera, to a disco ball and party hats, plus so much more.
The pack also includes a series of neon-colored illustrations composed of dancers as well as decorative squeaky balloon shapes. Added to the mix are versatile stickers styled from typography and sales symbols to jazz up any website promotion.
Let's have a party!
Birthday Icon Kit
The birthday icon set is made up of 29 unique icons and represents a range of party expressions and stylized shapes. Add some color to your next project with these festive icons. Feel free to use these on your websites or those of your clients.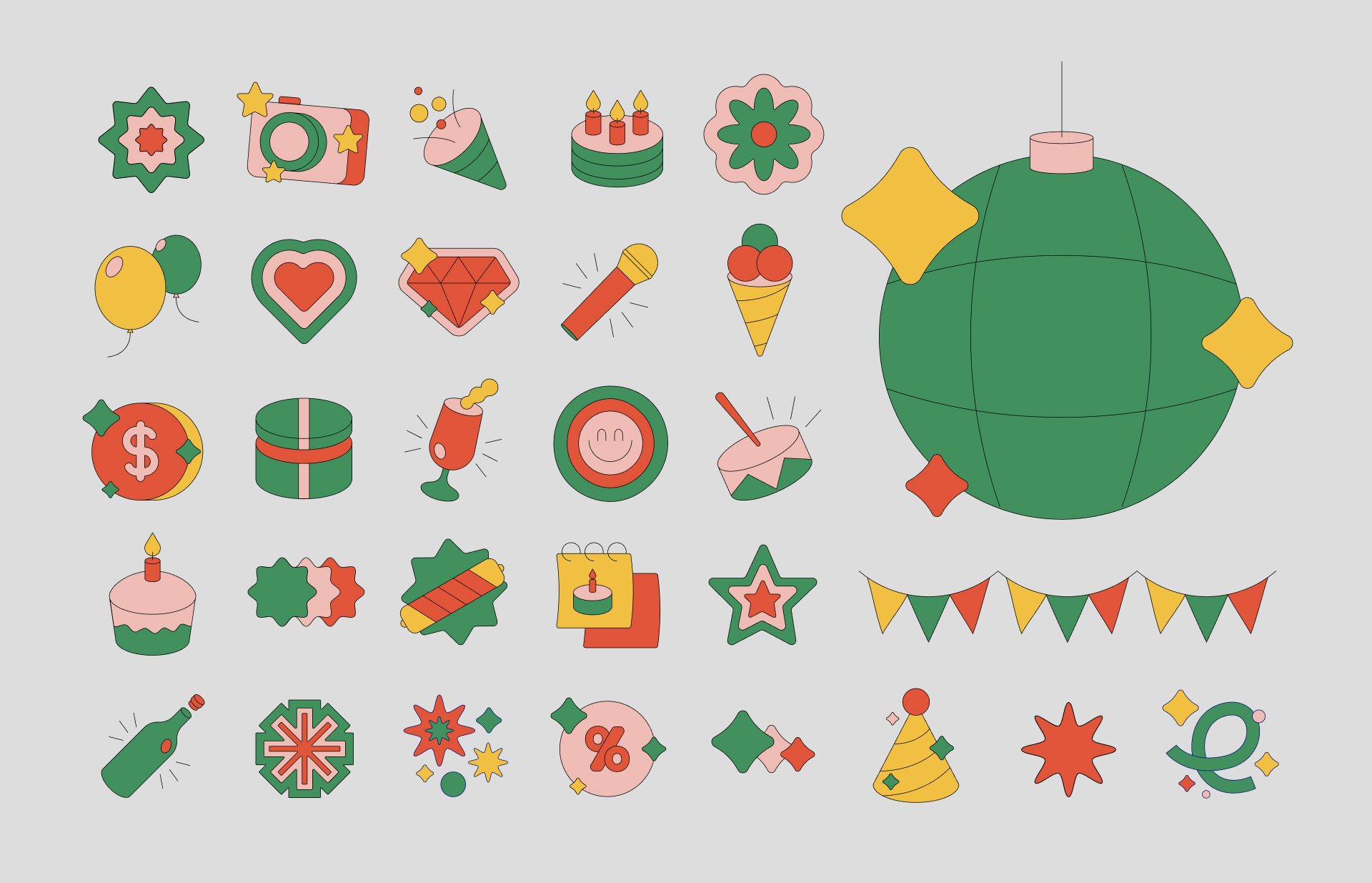 Wondering how to implement this collection in your next project? Take a look at this sparkling festive landing page. Packed with birthday icons on a contrasting dark modern canvas. Get ready to color your world!
Birthday Illustration Kit
Blow up your website with this inflatable set of illustrations that are ready to party. Decorate your homepage with these pastel neon dancers replete with funky balloons, party props, and a boombox ready to explode.
Be inspired by the rhythm of our birthday illustrations that bring color to this fictitious concert lineup. Inspire your audience to move to the beat of your designs with this contemporary take.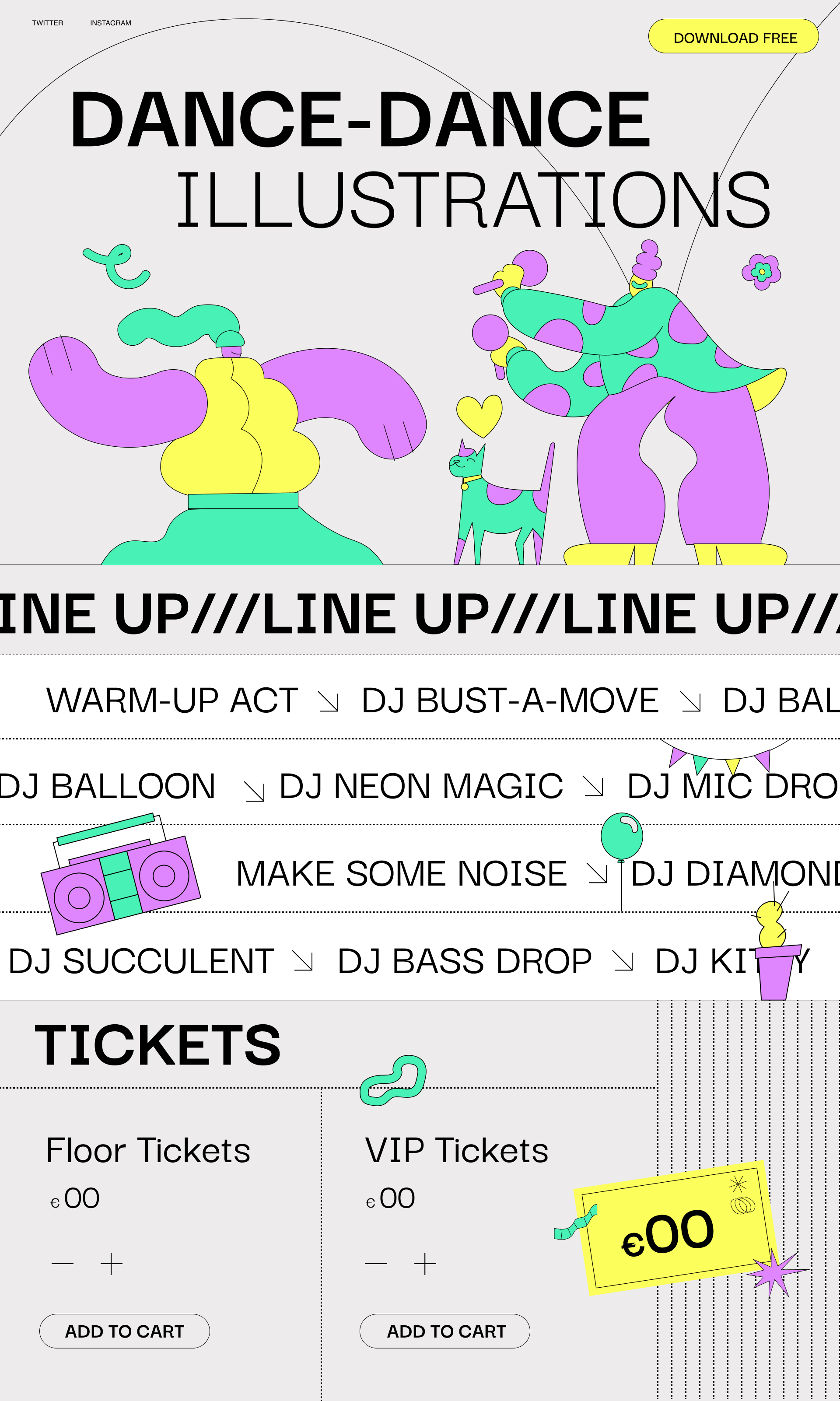 Birthday Stickers Kit
Get the party started with this retro pack featuring over a dozen custom-made stickers. Add some spark to your sales pages by strategically placing these pumped-up stickers to win your visitors over.
Disclaimer
The Special 6th Birthday Gift Pack: Free Icons, Stickers, and Illustrations! is subject to termination at any time at our sole discretion without notice, either in whole or in part, or to modification during its course if it is caused by technical error.
Any misuse or abuse or suspected fraudulent activity related to the Special 6th Birthday Gift Pack: Free Icons, Stickers, and Illustrations! might result in withdrawal or denial of the gift pack.
The participant shall indemnify Elementor in case of any third-party claims of any kind whatsoever resulting from any unlawful actions that the participant has made.
By participating in the Special 6th Birthday Gift Pack: Free Icons, Stickers, and Illustrations! the participant releases Elementor from any liability.
Looking for fresh content?
Get articles and insights from our weekly newsletter.