Happy birthday, Elementor! It's not every day that we celebrate our fifth birthday, so let's get this party started. We're showering some of our amazing community members with love — as so many of them have gone above and beyond what we'd ever imagined. They've made a revolutionary impact in the past five years, and we couldn't think of a better way to celebrate Elementor's birthday than to shine the spotlight on these stars.
These individuals have helped spread our mission, tested and enhanced our platform, assisted fellow community members in finding solutions to their questions, and so much more. So without further ado, let's give it up for our extraordinary members! 
Ankush Mittal — Providing Members With Guidance and Troubleshooting
Ankush is a seasoned web creator, who has over 15 years of experience and is the founder of Thor Solutions, a full-service web agency in India. Ankush has been moderating the Elementor Facebook group, which has over 107,000 members, for roughly six months and is always one of the first to rush to the scene to address members' questions. Ankush is a fantastic example of how one can create a massive impact in a very short period of time. 
Ankush spends between an hour to two hours a day making sure that the community harbors a safe space, while providing guidance to users by helping them troubleshoot. When asked about what he enjoys most about moderating he responded, "I love discovering new issues as it opens my mind to new ways of thinking, and it further expands my knowledge and proficiency in the platform. 
Also, when you help someone, they'll always remember you and this can lead to business opportunities, collaborations, etc. – the possibilities are endless. It's important for me to give back to the community as Elementor has helped me build my livelihood.
What makes the community special is that everyone's voice is important and everyone can be heard. I believe that this is the secret sauce for its success."
Davide Pante — Translating Our Plugin to Italian To Enable Others To Learn Web Design
Davide is a self-taught web-designer from Italy, and who is part of our impactful Translators community, where users take the lead on translating Elementor plugins into their native languages. Davide joined the community back in December 2016 and has since translated almost the entire Pro plugin (which has over 1700 threads) to Italian. 
What drove Davide to translate the plugin was that he wanted to share his knowledge and give back to others. Many people in Italy can't afford to study English or web-design and by localizing the plugin, Davide helped others learn and potentially make a living from web development. 
"I gained so much from translating the plugin — I became very knowledgeable about Elementor and I improved my English skills – it was an enriching experience.
Localizing the plugin is something that I'm proud of and it feels great to be part of this amazing Translators community."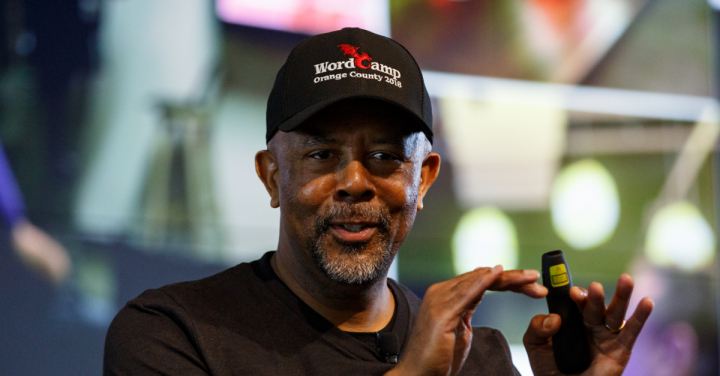 Joe Simpson — Launching a Prosperous Community and Empowering Members To Thrive
Joe is a web designer at Metro, one of the world's largest transportation companies, and is part of Elementor's leaders community. Two years ago, Joe launched one of Elementor's first meetup communities in the US, and grew it to a flourishing community of over 200 web creators in California. 
Joe saw the community as an outlet for his unbridled creativity and was passionate about enriching his knowledge and experience as a web designer. Sharing these passions with a like-minded community of web professionals is what drove Joe to establish this community.
Joe believes that his success in building the community boils down to two key factors: teaching through doing and fostering an open and interactive space. He also regularly asks the community what interests them and what they'd like to learn about to make sure that he's offering interesting and relevant topics. 
"Shining a spotlight on others and seeing them build something beautiful with Elementor is what drives me. Our community believes in teaching others and empowering them to do great things in the world of web design." 
Zoe Tame — Sharing Knowledge and Spreading Web Design Inspiration
Zoe is a super talented website designer from Australia, who runs her own design agency, and is today one of the most inspirational community contributors in our Facebook group. 
When Zoe first got started with Elementor three years ago, she had tons of questions and was very thankful to the members who took the time to address her questions as they taught her the fundamentals. Once Zoe was more familiar with the platform, she wanted to do her part and give back to the community. She'd spend between 17 – 19 hours a week answering others' questions and sharing screenshots of her work and her expertise and give our community inspiration for new ideas. "I love teaching people and passing on my knowledge because this is how I learned."
"I really love to empower people to push their designs. My intent is to show what's possible with Elementor — you can unleash your creativity by building a beautifully designed website fast while getting paid for it." 
Rodolphe Bertozzo — Testing Our Latest Releases To Help Improve Elementor
Rodolphe is an 18 year old information and communications university student from France, who loves to build websites in his free time. Rodolphe discovered Elementor two years ago and is today one of our most active and invested members on Github. He spends between two to four hours a day opening pull requests (PRs) with tweaks and fixes, brings to our attention potential issues, contributes to Elementor's codebase, and so much more. "As soon as I see a new PR I'm excited to test it out immediately and discover the result. I also submit new feature requests daily and bug reports when I come across one".
When asked why it is important for him to contribute, Rodophe answered, "I'm incredibly passionate about web design and love to explore WordPress page builders — I find Elementor to be the best. I'm motivated to help and take part in the evolution of Elementor."
We're inviting you to join our bustling community to get in on all of the fun and festivities! Once you join, you'll get to access and join fascinating conversations and attend super insightful meetups. You'll meet a rich diversity of web creators just like yourself, empowering you to grow your knowledge and widen your experience in the field. What are you waiting for?! Join our party today! 
Looking for fresh content?
Get articles and insights from our weekly newsletter.