Bring Your Text Layouts To Life
Use the Text Path widget to seamlessly create one-of-a-kind designs for your website.
Design Original Text Paths
Pave your own way and make your website standout by attaching text to any path you want. Choose from our list of shapes to create text that waves, arcs, or spirals!
Shape Your Text, Your Way
Let your imagination run wild and experience complete design freedom by uploading your own custom shape to create a text path that's perfect for your website.
Control everything about your text path including the size, shape, color, position, direction and spacing. Show or hide your text path according to your design preferences.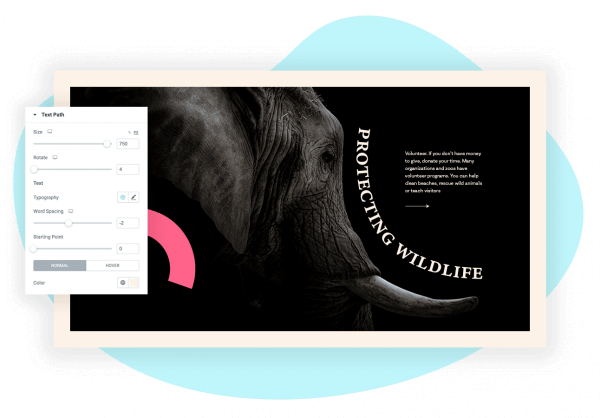 See What Our Users Are Saying
"I'm totally blown away by this product - it's a designers dream.
WordPress here I come!"
Create Text Designs With Elementor's Text Path Widget
Get all your plugins in one tool with Elementor Pro