Add & Customize a Search Bar to Any page of your WordPress Site
It has never been easier to incorporate a search bar to your website, and getting it looking just right
3 skins: Default, Minimal and Full Screen.
Drag and drop to build your search form or edit the code using HTML or shortcodes.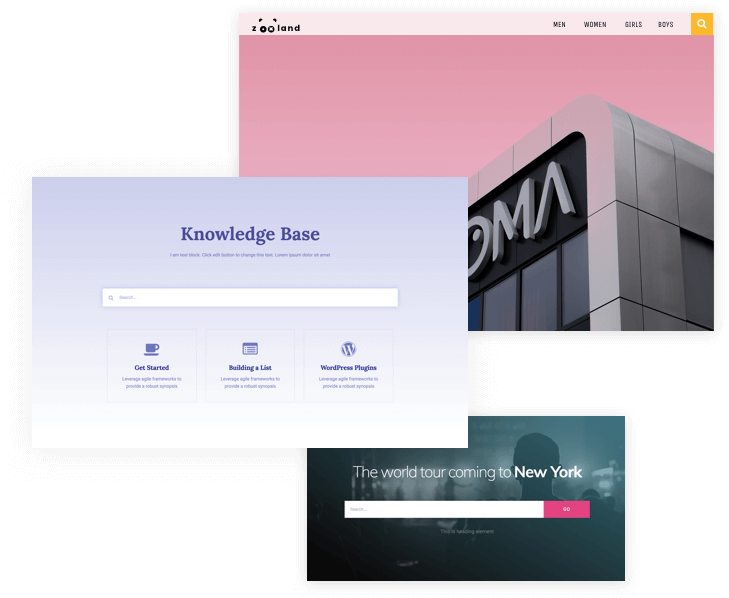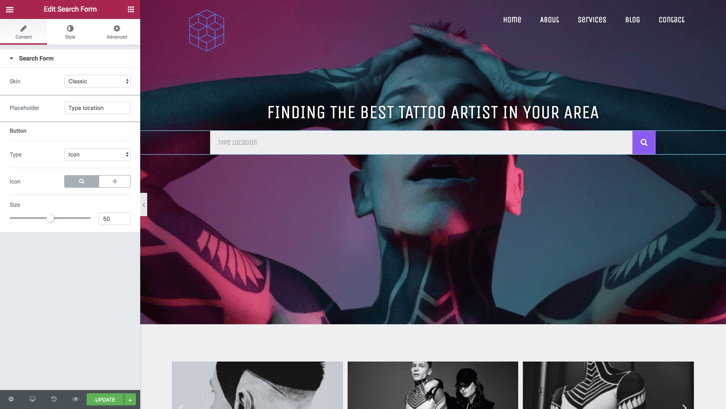 Design your search field and button
Customize your search box to match your WordPress theme
Incorporate search bars in your templates and websites
Getting your submitted form to integrate with your email marketing or CRM is easy, and requires no addon.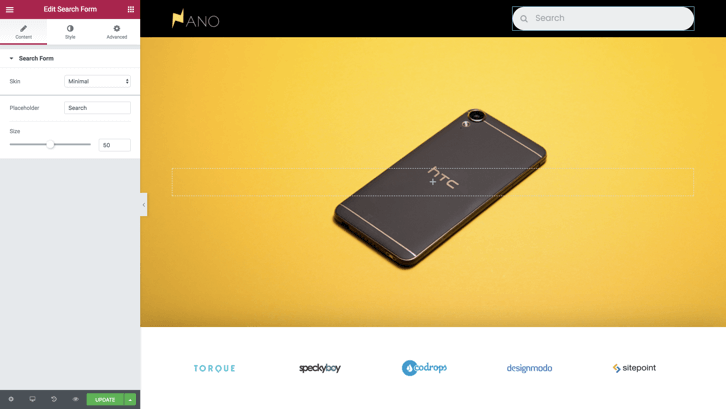 All The Features You Need
Perfect for both newbies and professional web designers​ Border & Backgrond​
Use border and background styling to give the search bar a new look​
Icon​
Choose between a search or arrow icons, or go with a text option​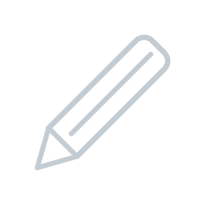 Custom Padding​
Set custom padding to align the search widget with other elements​
Add a Search Bar
to Any Page​
Get all your plugins in one tool with Elementor Pro