Improve the User Experience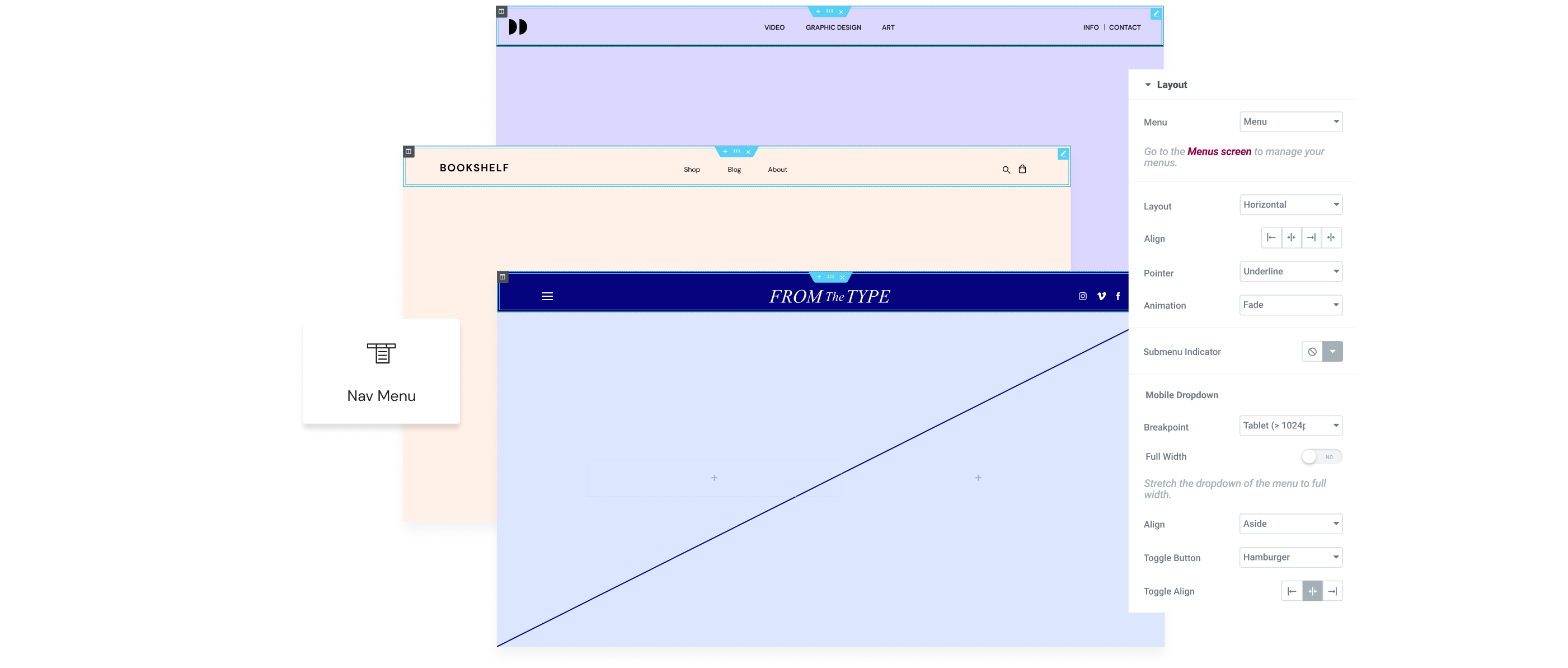 Choose a Menu to Match Your Style
Customize every detail of your navigation menu: menu-type, direction, alignment, sub-menu indicators, and more.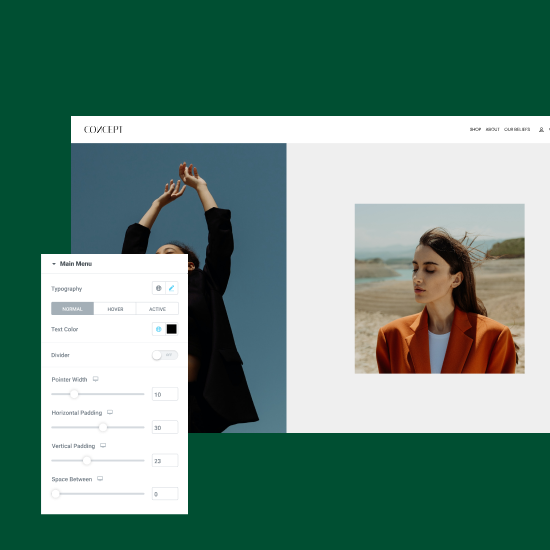 Fit It to Any Device or Layout
Choose to display menus horizontally, vertically, and more. Make it responsive with dropdown & hamburger options.
Bring the Menu to Life With Animations
Animate your menu content with hover navigation indicators and pointer interactions.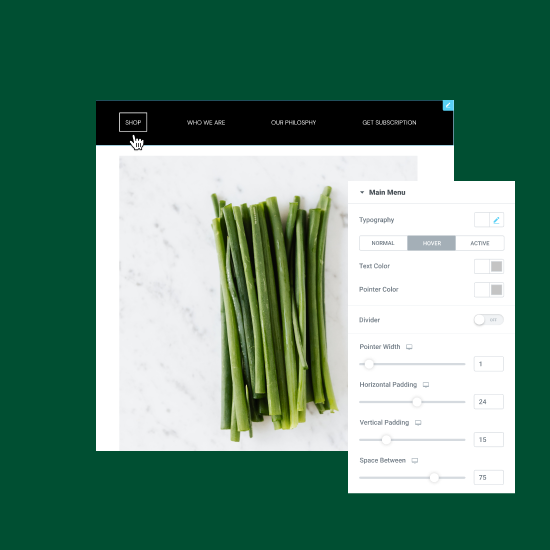 Get Inspired by Creative Menus
Explore exceptionally designed websites that are creating menus that look amazing and are intuitive to use.
Learn How to Design Menus That Improve Your User Interface
Master the Nav Menu widget: change the colors of the menu items, adjust it to fit any device, customize the submenu, and more.