Creating Forms is Easy with Elementor
Flexible. Powerful. Built for you. The WordPress form builder that does it all.
Super easy to customize Layout & Spacing
Build complete and beautiful online forms in minutes, controlling every aspect of layout, spacing and structure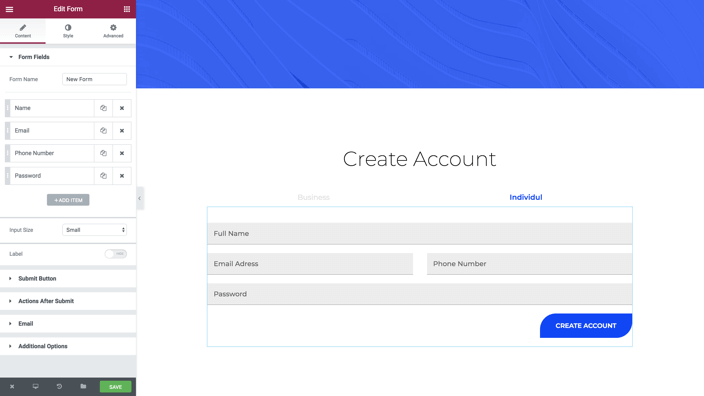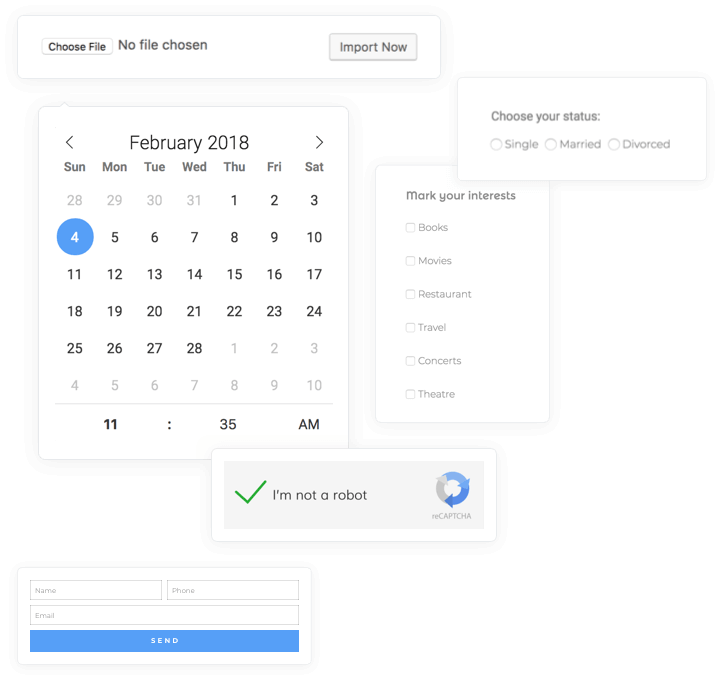 Collect Any Type of data using 10+ Different fields
More than just names, emails and text. Collect numbers, URLs, hidden fields, dates and more using dedicated fields
Color & Typography that perfectly match your brand and Style
By having pixel perfect control over fields, buttons, backgrounds and other form elements, your form design possibilities are endless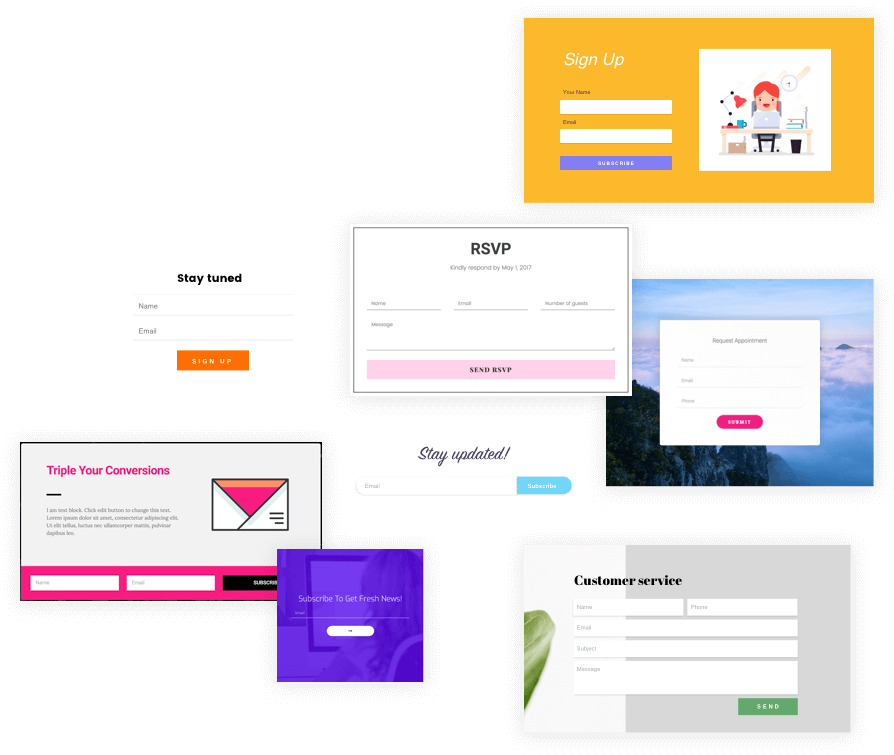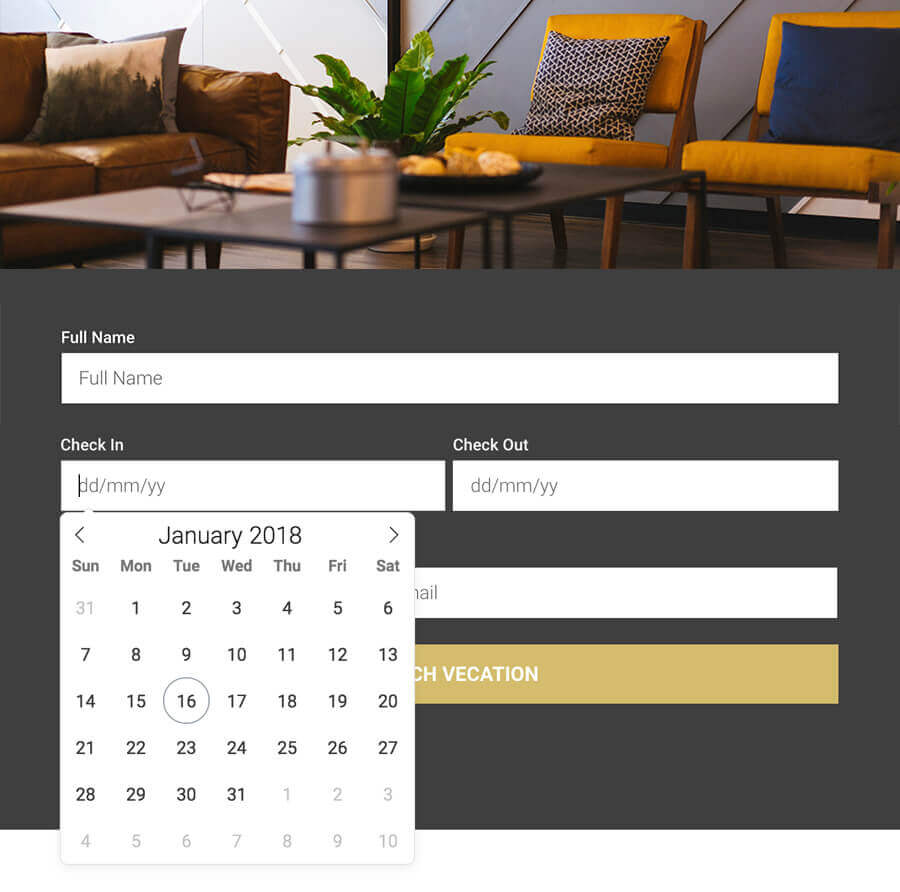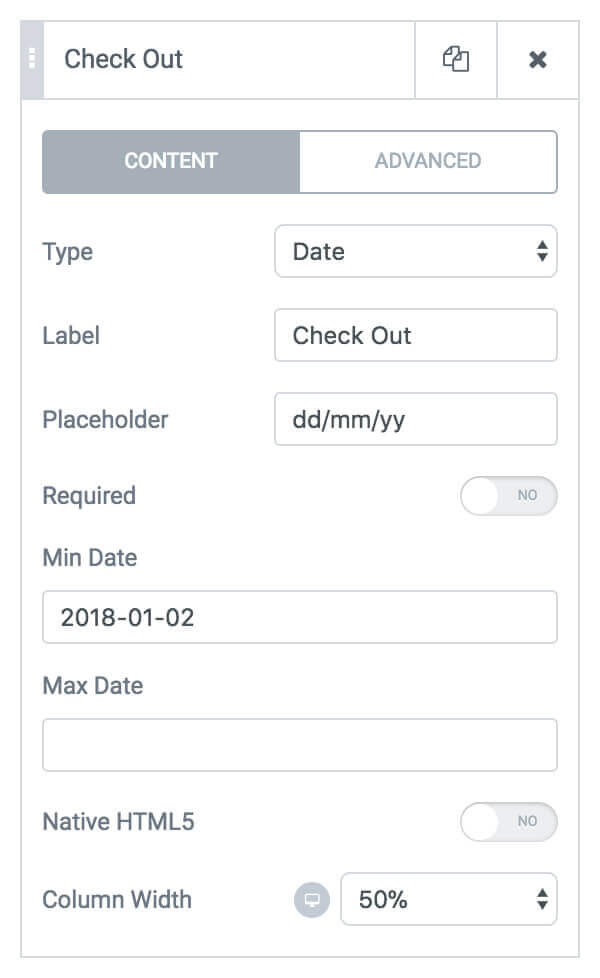 Create Dynamic Forms Faster
The form builder includes all the fields you might need:
File Upload
Acceptance Field
Data Field
Time Field
HTML Field
Password Field
Create Engaging & Simplified Multi-Step Forms
Use Elementor's new Multi-Step feature to split your online forms into individual screens or 'steps'.
This makes intimidating forms appear easier, creating better user experience, and leading to greater conversion rates.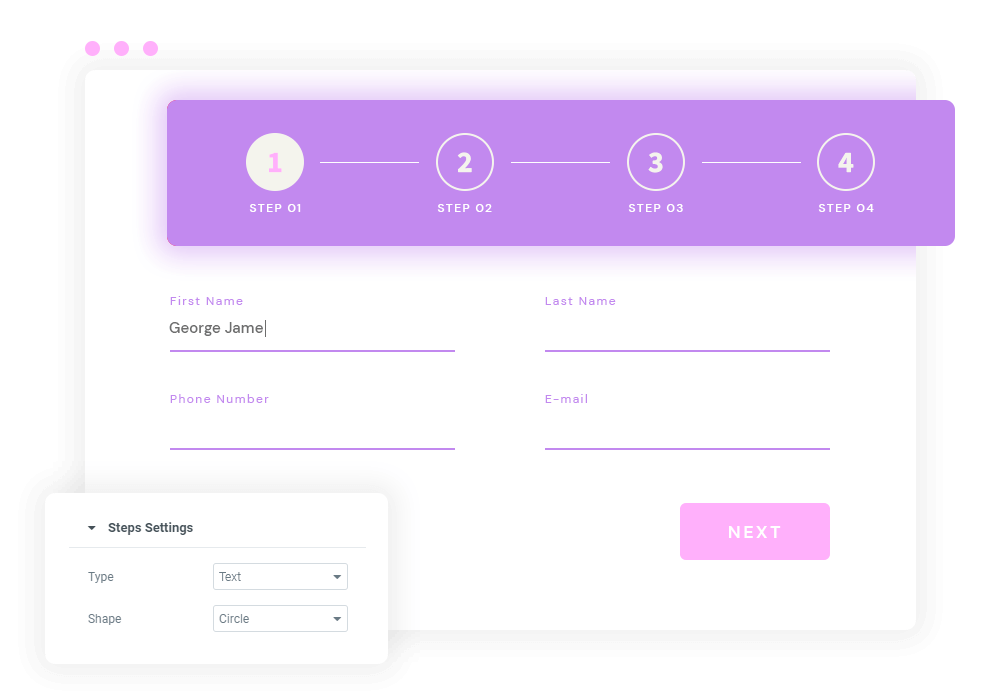 Connect Elementor
to your favorite tools.
Integrate your online forms with 30+ powerful
marketing automation & CRM services to help streamline your workflow
Zapier
MailChimp
ActiveCampaign

HubSpot
GetResponse
Drip
MailPoet
ConvertKit
Take your Forms to the Next Level
Designing stunning forms has never been faster, offering you advanced features and options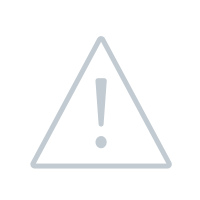 Honeypot
Use this anti-spam feature to block those pesky spam bots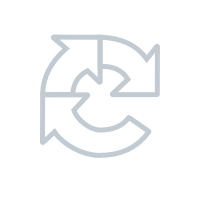 ReCaptcha
Add a reCAPTCHA to your form to verify the user is not a robot​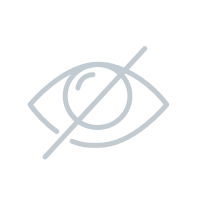 Hidden Fields
Send advanced data using hidden fields that are not visible to the user​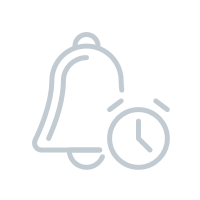 Submit Notifications
Get notified every time a visitor submits one of your forms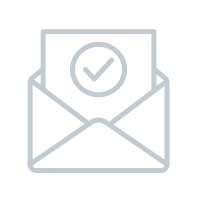 Confirmation Emails
Tell your users that their submission has been successfully received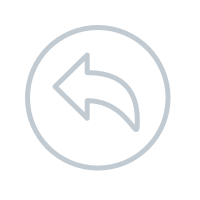 Redirect & Thank You Page
Automatically redirect your users to a dedicated thank you page after submit​
The Fastest Way to
Build Forms​
Get all your plugins in one tool with Elementor Pro