DRAG & DROP VISUAL BUILDER
Elementor Pro is the best way to design on WordPress and build beautiful websites. Improve your design workflow and create websites faster and better than ever before.
The World's Best Professional Page Builder
Display your best and most interesting posts and projects, in endless possible ways.
Use advanced filters that show the exact content you want your visitor to see first.
Goodbye backend! Design all your forms live, right from the Elementor editor. Choose your fields, increase spacing, set columns and layout… Control everything, all without ever leaving the editor.
Save your widget as a global widget. You'll be able to add it to multiple areas on your site, even across your entire website. Change it once, and it instantly updates on all places. Building stunning WordPress websites has never been easier.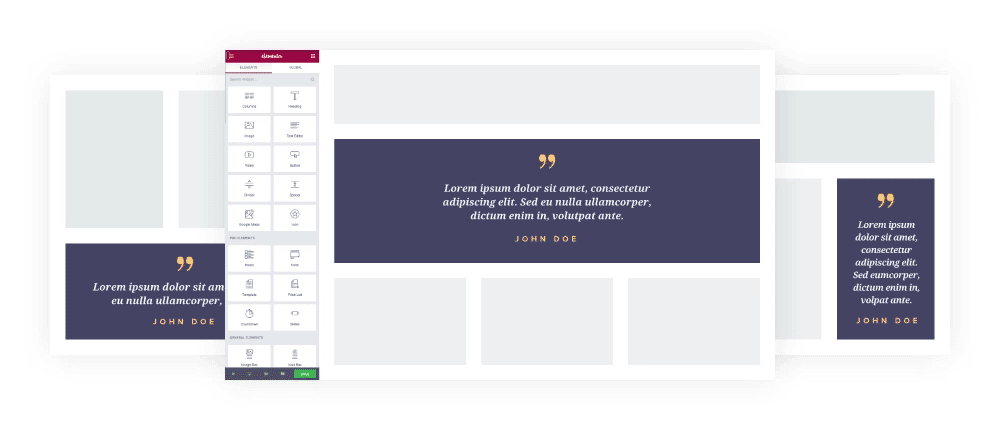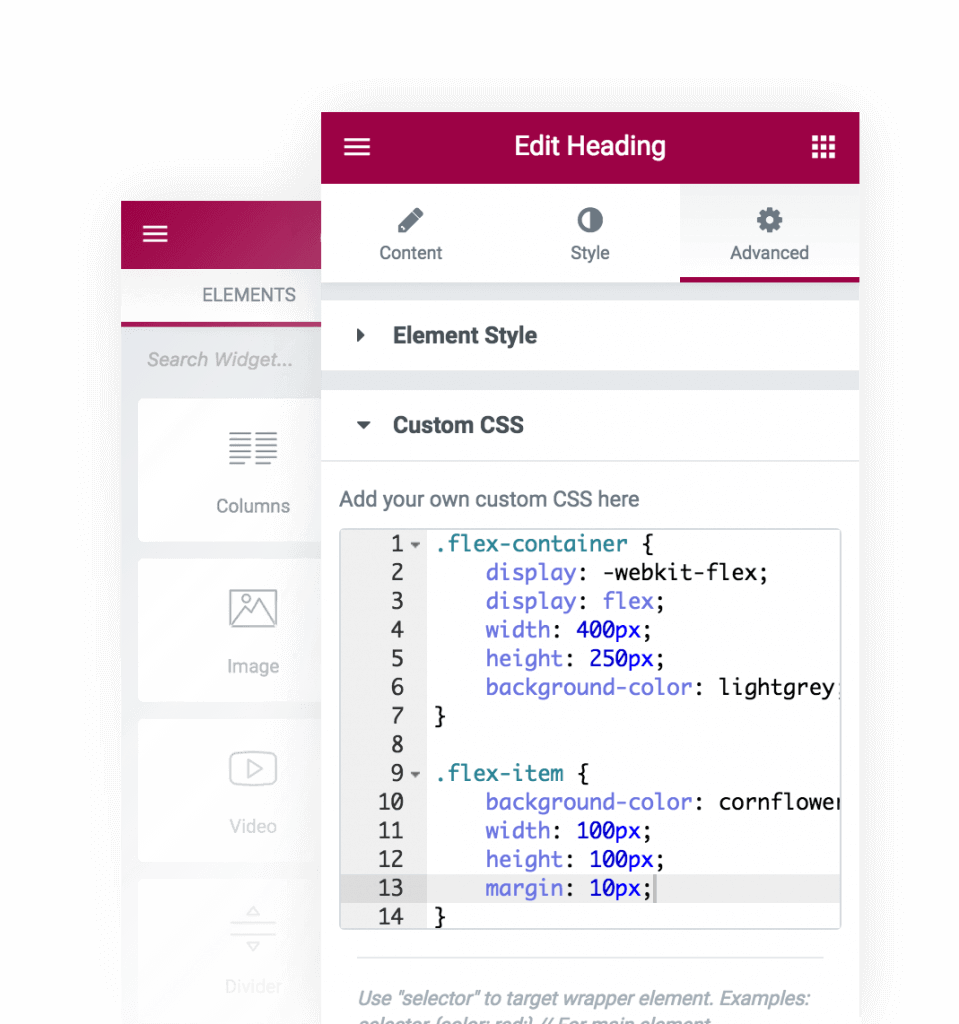 For the professionals who still want to have complete control, we've added the option to add custom CSS to every element, and see it in action live on the editor.
Use the WordPress Customizer or Widgets Menu to easily embed Elementor templates to sidebars, footers or any other area. It's all done easily with a built-in shortcode or widget.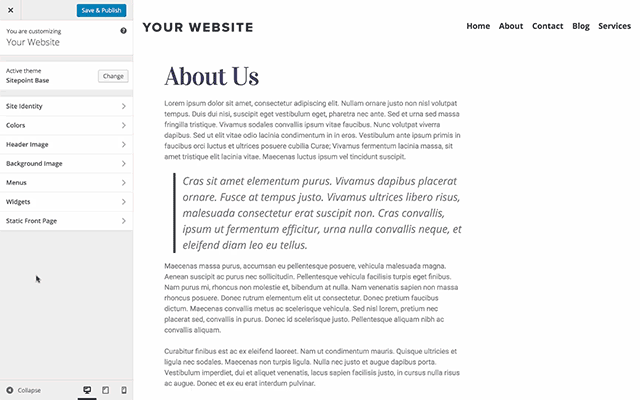 Forget complicated, resource consuming and slow loading slider plugins. We've created the perfect slides widget. It's much simpler, faster and more intuitive, but you still get all the functionality. It's all done on the frontend, obviously.
Design is a crucial factor in getting more sales and conversions on your website. With the WooCommerce widget, you will now get a wide variety of options to display your products. Create advanced filters, so you can showcase your products in the best way possible.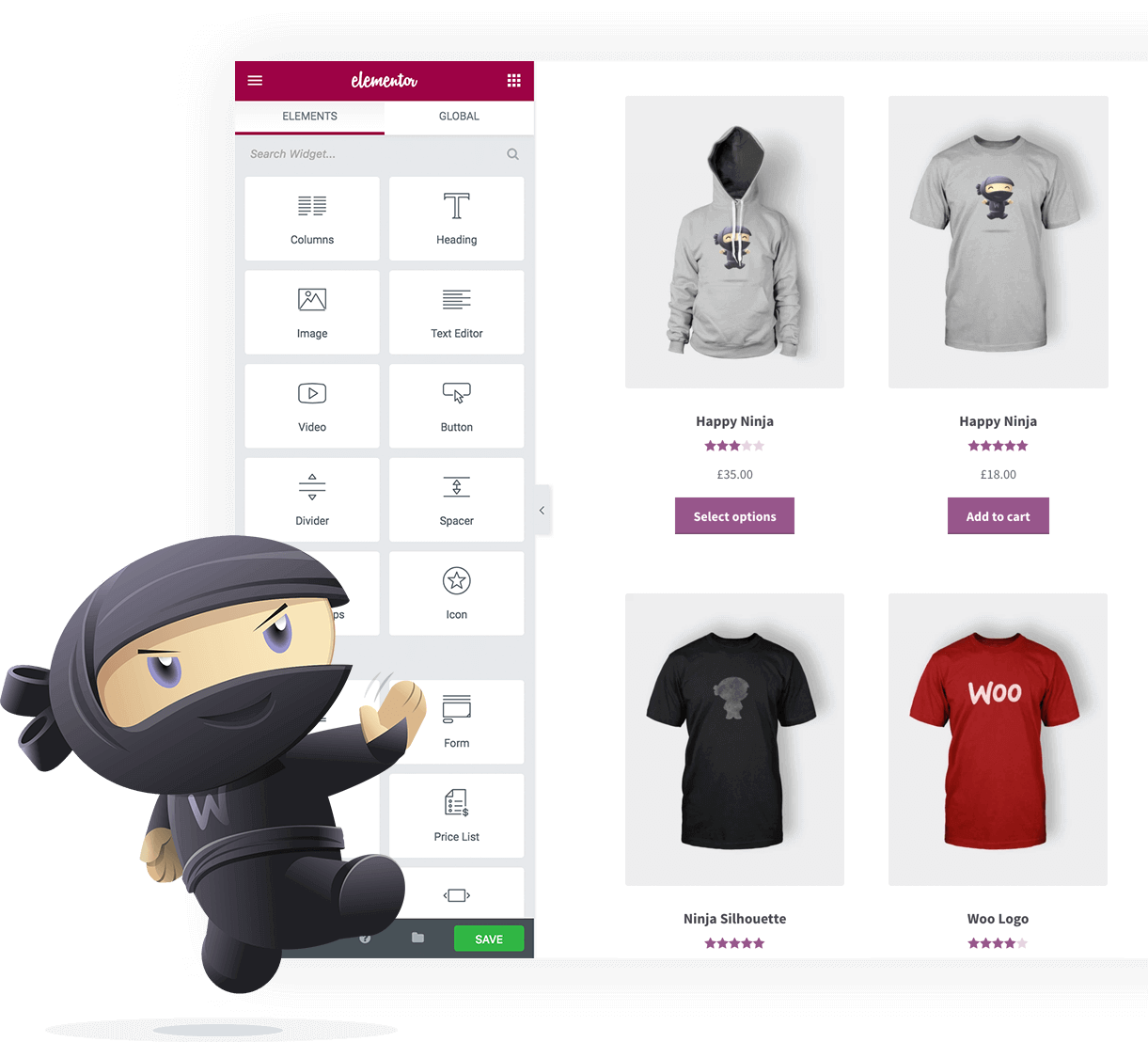 Experience The Ultimate Page Builder
Personal
1 Year of Updates & Support

All Pro Features Included
Business
1 Year of Updates & Support

All Pro Features Included
Unlimited
1 Year of Updates & Support

All Pro Features Included
30 Day Money Back Guarantee. No Questions Asked.
Frequently Asked Questions
What's the difference between Elementor Pro vs free?
Elementor's Free version offers limitless design possibilities. Elementor Pro, however, empowers you with more professional tools that speed up your workflow, and allow you to get more conversions and sales. See full comparison here.  
What payment methods do you accept?
You can use Stripe, PayPal or any credit card to pay for Elementor Pro.
Can I use Elementor Pro to create websites for clients?
Sure can! We've deliberately built Elementor Pro to help you get more clients, by completing projects faster with better results. The best value for money is our unlimited plan, letting you create an unlimited number of websites.
What happens if I don't renew my license after one year? Will Elementor Pro still work?
Your existing project will remain intact. The only difference is support, updates and access to premium templates which require renewal.
Can I Upgrade a License After I Have Already Purchased One?
Sure, you can upgrade at any time and get a license for a whole year with premium support & unlimited access to the template library. You only need to cover the difference.
What happens to pages created in the free version after I upgrade?
Elementor Pro is an extension of Elementor. After you upgrade to Pro, you continue just where you left off, without any interruptions. In fact, you'll be able to leverage those pages using the Pro features.
Is there a renewal discount?
Yes, we offer a 25% discount for active customers. After the license expires the discount is gone.

What can I expect in terms of new Pro feature and template releases?
We have been known for our frequent feature release, and plan to keep working hard to deliver new and promising features & templates almost every week.
Can I transfer the Elementor Pro license key from one domain to another?
Of course! Just deactivate the plugin from the previous domain and activate it on the new one. You can manage it in your account via View Websites > Manage License.
Can I integrate Elementor to my email marketing service?
Elementor includes a built-in and hassle free integration to MailChimp, MailPoet and Zapier. You can connect your favorite email marketing service, CRM or any other Zapier integration with a few easy steps.