What Is an Artist Website?
The artist website is another type of personal website with elements of ecommerce. It heavily focuses on promoting the individual — the artist. The term artist is a very broad term since it encompasses any type of artist, be it a musician, a painter, a singer, a sculptor or someone else.
For this specific guide, we are going to focus more on the painter and those who deal with drawing, painting or similar visual arts. However, this guide could also be applicable to other professions, and people who define themselves as artists.
How to Create an Artist Website — Step-by-Step
To create an artist website, you will require a handful of tools that aren't difficult to acquire. The core ones are a WordPress account and a hosting provider.
Artist Website Builder
To unleash the full potential of an artist's website, you should consider using an artist website builder that enables visual editing through simple drag and drop like Elementor. With it, you can create unique designs and customize the website to fit all your needs.
Artist Website Templates
For those who are in a hurry or those who want to have a more solid base for design, we recommend using one of the many available artist website templates out there. Some of these are free, others require payment, but you are sure to find the template that's just right for you.
The Structure of an Artist Site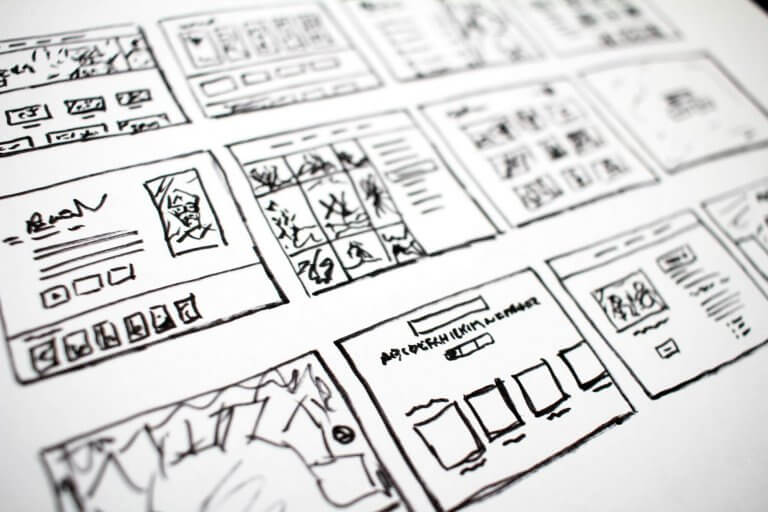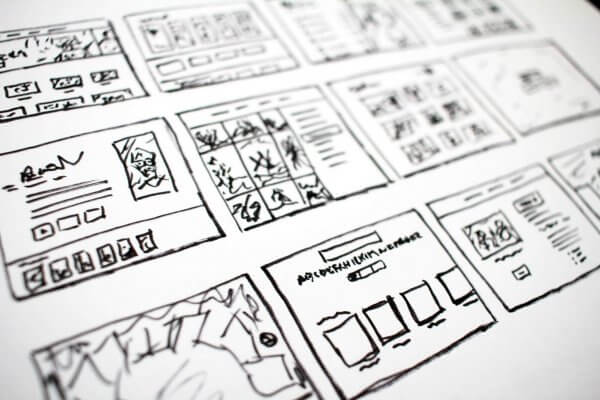 The structure of an artist's website is in line with other similar websites like the personal website, the musician website and the photographer website.
Homepage
Usually, personal websites, like the artist website, have a one-page design, where all the required information is available on one, single homepage. The homepage is divided into sections, which are separated by different colors.
About
The about page, or section, is an integral part of the artist website. The two main objectives of the website are to tell the artist's story and to show his or her work. The page covers the first objective. Here you can go into detail about the artist, their history, education or anything else that you'd like to share and let people know.
Gallery
Since, for the purpose of this guide, we define the artist as a visual artist, we would like to point out the necessity of a gallery page. Depending on how many images, or photos you want to post, you may require a gallery page, for the simple reason that the homepage won't be able to handle lots of heavy images, and will load very slowly.
Certainly, you can add a small gallery on the homepage, but if you want to upload lots of high-quality images, we recommend that you have a separate gallery page.
Store
Artists, who live off of their trade, need to be able to sell their art. To that end, it would be a good idea to add an eCommerce store to your website, where you can easily add products, set prices, and automate many steps. 
Announcements
The announcements, or the news page or section, are more often beneficial to those artists who have exhibitions or events to announce. Of course, other news like the release of a new collection, or maybe a sale announcement, could be added to the announcements page.
Blog
This page is optional and depends on what the artist wants to convey. There are several benefits to having one, apart from building a loyal base of readers, and it's search engine ratings.
Contacts
A separate contact section or page is highly recommended. Whether for creative reasons, or others, you might want to drop an email here, a phone number there, and maybe a map somewhere in between. But this could be confusing. A dedicated contact page would go a long way to help your users and potential employees contact you.
Recommended Widgets and Features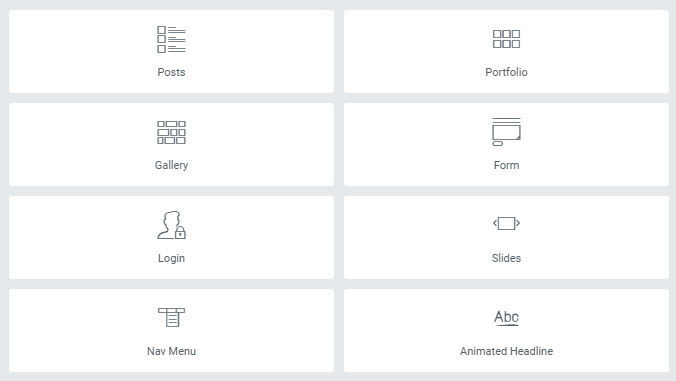 The Popup Builder
Popups are good for catching attention. If you have an upcoming exhibition or a sale, or a new collection, why not let your readers know about it the second they visit your site with a beautiful design popup with a clear message and a simple call to action.
The Flipbox Widget
The flipbox widget is another great widget for an artist's website. It enables user interaction and adds fun to the equation. Change what happens to the box when the mouse hovers over it. Make an image fade away, make your text slide in, or simply flip the whole thing. There are numerous things you can do with it.
The Animated Headline Widget
The animated headline widget can add some motion to your website and show how much effort you've put into it. Use it to spell out your name, use it to create anticipation and you can even add some well-appreciated humor, by striking a word down or showing hesitation.
The Media Carousel Widget
The media carousel is a great way to show several select pieces of artwork that also encourage user interaction. Put widget at the center of the page, or at the top, and let people bask in the glory of your art.
The Social Icons Widget
The epoch of social media has brought an unimaginable capacity for outreach. Imagine the hundreds, thousands and, hopefully, one day, millions of people you can potentially reach. To make sure that there is a chance of that happening, you have to connect people to your social media account through your website, and vice versa. The social icons widget is just the tool for that.
Gallery
An artist, a visual artist, has to show his or her art. There is no better way to do this than via a gallery widget that can be customized and edited to create a stunning experience for the users.
Mobile Responsiveness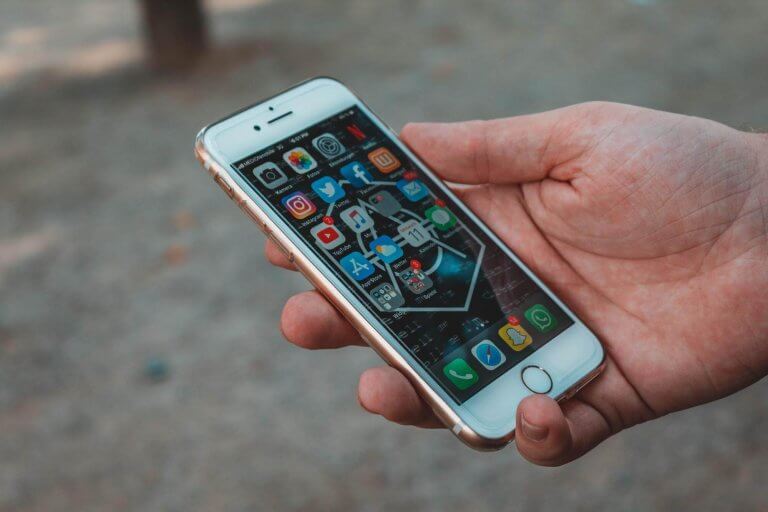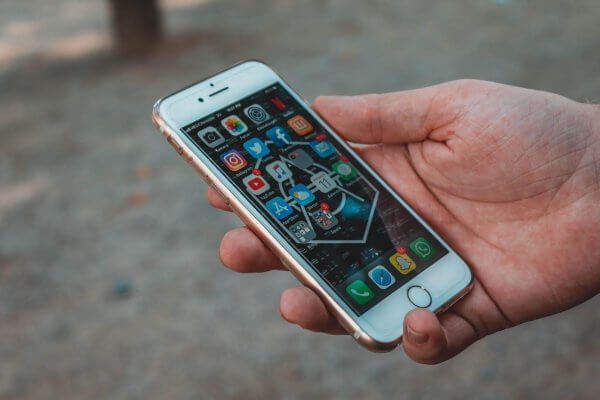 It's good practice to keep websites mobile-optimized. Nowadays, people use mobile devices to surf the internet. If a website is not mobile responsive, then all the effort that has been put into creating and designing a website would have been for nothing. Keeping mobile responsiveness in mind when designing the website is a great way to make sure that your website reaches as many people as possible, and keep their experience great.
Tips for Building an Artist Website
Keep it clean
Don't add too many elements to your website. These could draw attention away from the work you are trying to promote. If you are using a gallery on the homepage, be sure that the text is limited, and that there aren't too many icons. Let the gallery speak for itself, and don't draw attention from it.
Use galleries
We do recommend that you use galleries. You should, however, use it with some care. On the home page, you could use a gallery with optimized images of lesser size to give the user a taste of your work, while on the gallery page, you could add much heavier images to really show your art. 
Artist Website Examples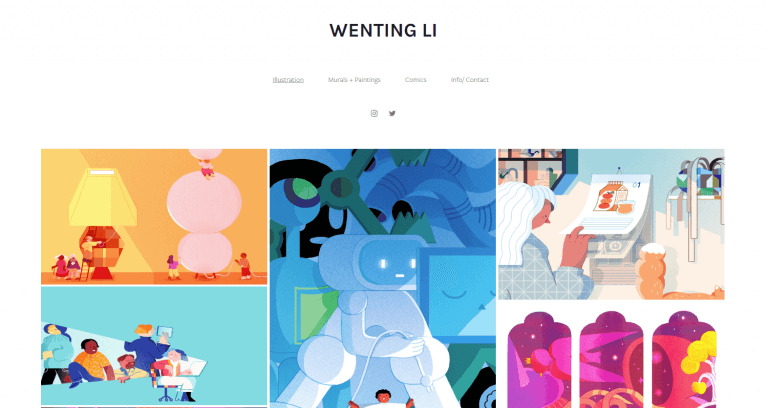 Creating an Artist Site in WordPress
An artist, by nature, requires an audience. An artist's website is another way to reach that audience. It can take many forms and styles, the design choices really depend on the artists themselves. There are, however, certain elements that should appear on an artist's website. A biography should be present. After all, the artist advertises not only his or her product but themselves as well.
The other important element is the work itself. It should be showcased. There are many ways to go about it, but a dedicated page with a gallery could be a great idea.
If the artist has events like exhibitions or something similar, it's paramount that they share this news with their readers. Lastly, if the artist wishes to sell his or her art, an ecommerce store should be considered.