Articles to review
In preparation for the launch of the new Help Center, we are prioritizing the review of the following articles:
Approximately 60 articles taken from our Data Analytics dashboard, which are the most viewed per user. Please refer to the Excel sheet titled Data Analytics Dashboard Articles and look for highlighted articles in each tab of this Google sheet.
All articles from the most recent releases, version 3.13, 3.14, 3.15, and upcoming 3.16.
All articles from the most recent NPIs – anything after April 2023.

Includes Elementor AI articles.
Includes Hosting articles that were 'tested' in new template in March /April 2023. (domains).
Make sure everything seems in its correct place.. nothing obviously missing.
Lets check the numbering .
First i will write step 1.
Then step 2.

now i want ot see thesubstep start with a.
And then b
And then c

Now i will continue

and now add a few bullets
Lets see if the numbering will continue
one last one and then should be number 4.

Nope, not working.
QA Checklist
For each article, carefully examine the following and ensure their accuracy.
Article Heading: make sure it:

Starts with an active verb whenever possible.
Ensure clarity and conciseness (no more than 5 words).
Use sentence case.

Other headings:

Check the formatting of headings. If a heading is just a bold paragraph, reformat it into Heading 2 (H2) or Heading 3 (H3) as appropriate.

Convert headings that should not be H3 back to regular text (bold if necessary).

Numbering /bullets:

Verify the correctness of numbering and bullet points, ensuring they are consecutive.

Utilize sub-numbering with letters (e.g., 9a, 9b, 9c) rather than numbers (e.g., 1, 2, 3) for sub-points.

If bullets are used under a numbered point, confirm that the next number follows consecutively from the numbered list.

Notes, Important Notes:

Ensure that regular notes are displayed with blue background. For all the rest, see this page for details.

For other types of notes, follow the guidelines on this page for proper formatting, including notes marked as important or warnings.

Items that aren't in the note format, put into note format (or important, warning)

Images

Images are properly displayed.
The lightbox feature functions correctly, allowing users to click and enlarge the images.

Reference to Support Center: Text that refers to support center, use the style created for that purpose. See this page for details.
If there is a container, make sure the padding is Okay.
This text is indented. The padding to the left should be smaller. Also check if the images and videos are okay.
Drop downs

Make sure the text inside the drop down looks okay.

Also if there are numbers, bullets, or images here.
Keep checking First dropdown heading


				
					.e-container .elementor-background-slideshow, .e-container .elementor-background-video-container {

z-index: 0;

}
				
			


				
					.e-container .elementor-background-slideshow, .e-container .elementor-background-video-container {

z-index: 0;

}
				
			
2nd heading

Another test.
now its a list


				
					.e-container .elementor-background-slideshow, .e-container .elementor-background-video-container {

z-index: 0;

}
				
			
I really like this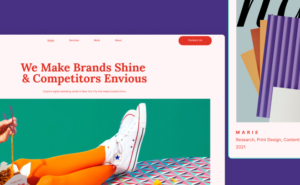 This too!
here is a numbered list